Hello Everyone!

Here's what you need to have in your

foldable in section 5.1
All of this in the

key ideas section

including the

question 1 & 2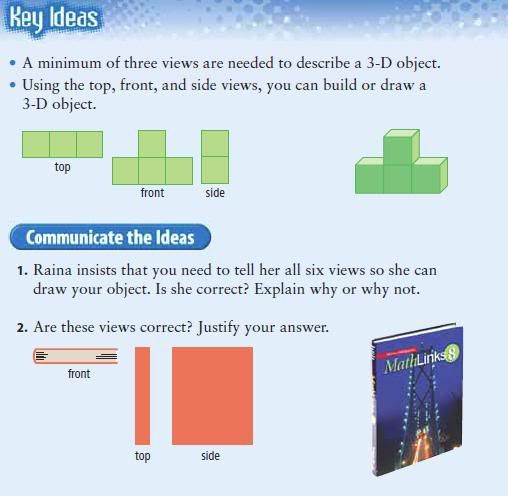 For the question number 1, what I put is

she can be correct

, because all you're looking for is the Top, Side and the Front. It

isn't necessary

to find out the bottom, the other side, and back of the object. You

already know what you need to look for to draw the object

right?
For question number 2, it isn't correct. Because if you tried to draw that with those Nets, It

won't be exactly like the Math Textbook

. So I would like change the front image to the top image, and from there, front to side.
Also in class, we did a
"Show You Know Question"
when I drew it, it
looked very different
then Mr.Harbeck done. Here is the question we've done.

And here is what I've done, I tried to

draw the object standing up

. The

red square

in the

middle is where the hole

was suppose to be.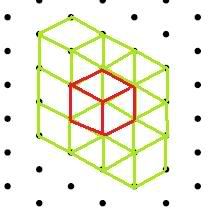 Well I hope you enjoy my post!